About RT Services
Our story began in 2002. Back then we were waste management company providing services in waste disposal, recycling, and environmental protection. At that time RT Services Ltd. was one of few companies which, obtained necessary licenses to perform related services:
License for toxic waste utilization & disposal issued by the Ministry of Economy # EL-114/219(Azerbaijan)

.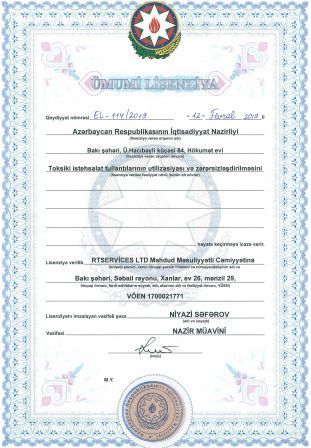 Owing trust of our clients we have grown and today, we are privileged to serve customers in the following fields:
Licensed waste management services-liquid and solid waste;

Licensed trucking;

Tank cleaning;

Industrial maintenance;

Steel Services – Hardware fabrication;

QHSE & E Consulting.
We've always believed in the provision of the best services possible. It's our goal for all of the provided services to be grown under the highest standards of quality, using ethical trading and responsible business practices. We are committed to doing business responsibly and conducting ourselves in ways that earn the trust and respect of our customers, partners, and competitors. RT Services Ltd. shares its customers' commitment to the environment and we believe in the importance of caring for our planet and encouraging others to do the same. We will also work to significantly reduce our environmental footprint through energy and water conservation, recycling and green construction.
Our employees, who we call partners, are at the heart of the RT Services' experience.
Our Certificates - ISO 9001:2008, ISO 14001:2004 and OHSAS 18001:2007 are our confidence in the quality of our services and products, as well as our commitment to social responsibility. The certificates issued by the independent, accredited certification body, Global Group's Azerbaijan affiliate MepCert.
ISO CERTIFICATES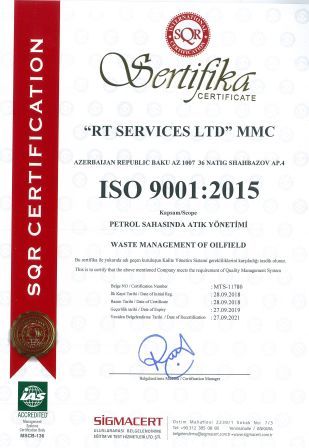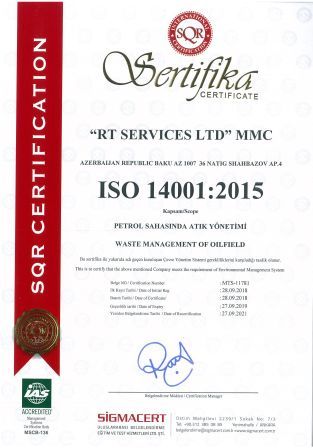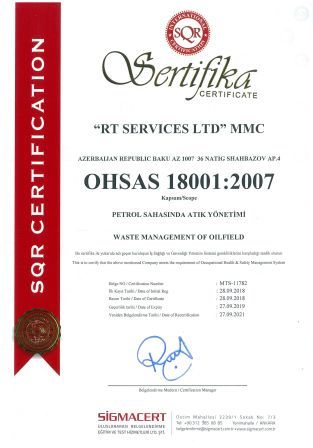 RT Services comprehensive portfolio of services and products covers everything from high-performance communication, waste management, tank cleaning, industrial maintenance, steel services, and QHSE & E consulting to integrated command center solutions
.