Oil accounts for great part of land contamination in Azerbaijan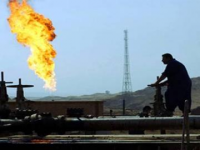 An area of ​​10 hectares has been contaminated with oil in Azerbaijan, which makes up 40% of the total area of contaminated land.
The statement came from Mirsalim Gambarov, official responsible for environmental protection at the Ecology and Natural Resources Ministry of Azerbaijan.
The Ministry experts have twice conducted a monitoring, which revealed presence of 30,000 hectares of land contaminated by domestic waste, reservoir water and oil in the country. The area of oil contaminated land is 10 hectares," he said.
Gambarov added that the company responsible for spill transfers penalty fees for each tonne of pollution to the special fund. The sanctions imposed are divided into four categories depending on level of contamination. The pollution level is determined based on standards of the Ecology and Natural Resources Ministry and World Health Organization.
LATES NEWS